Bull & Bear Markets: A Timeline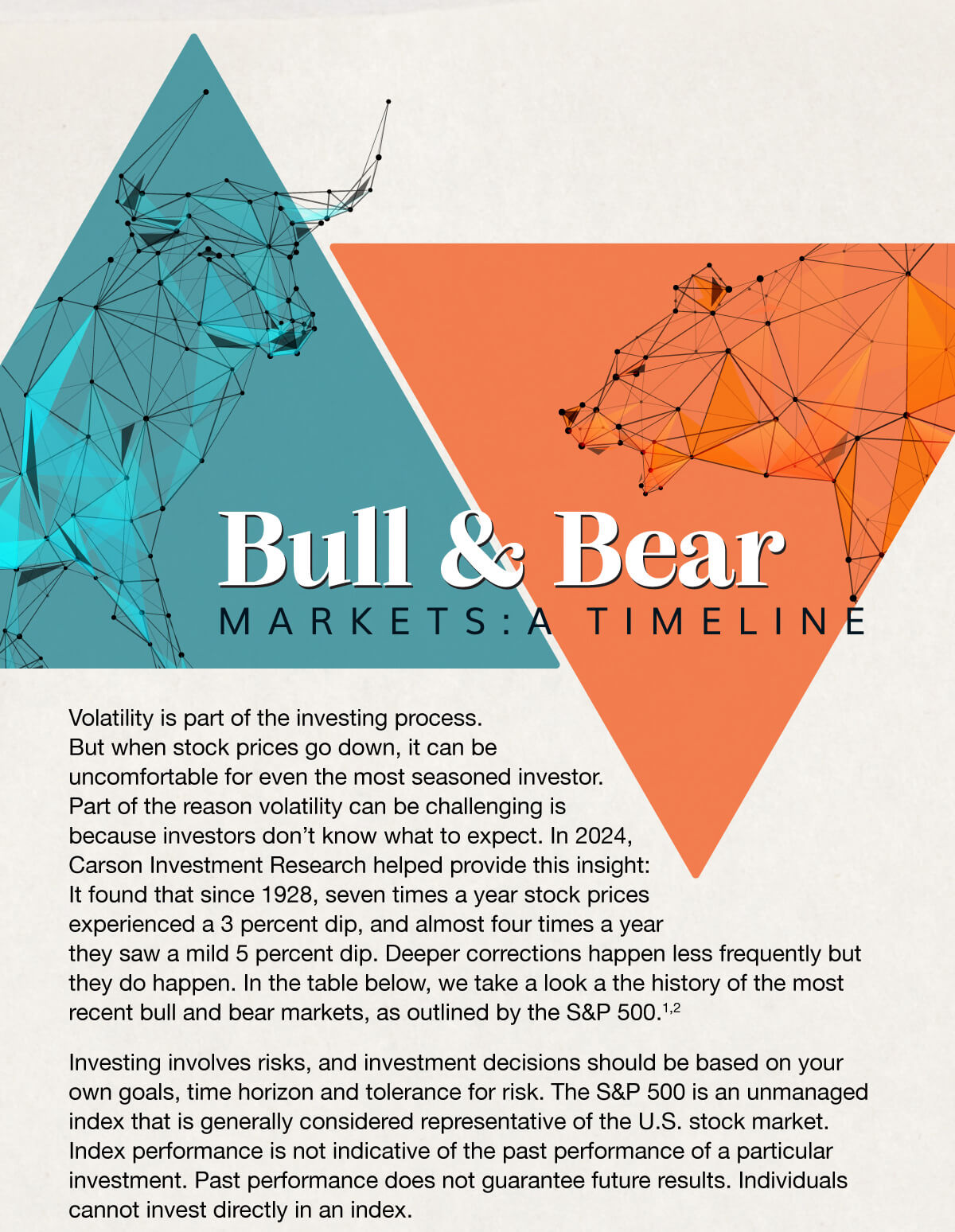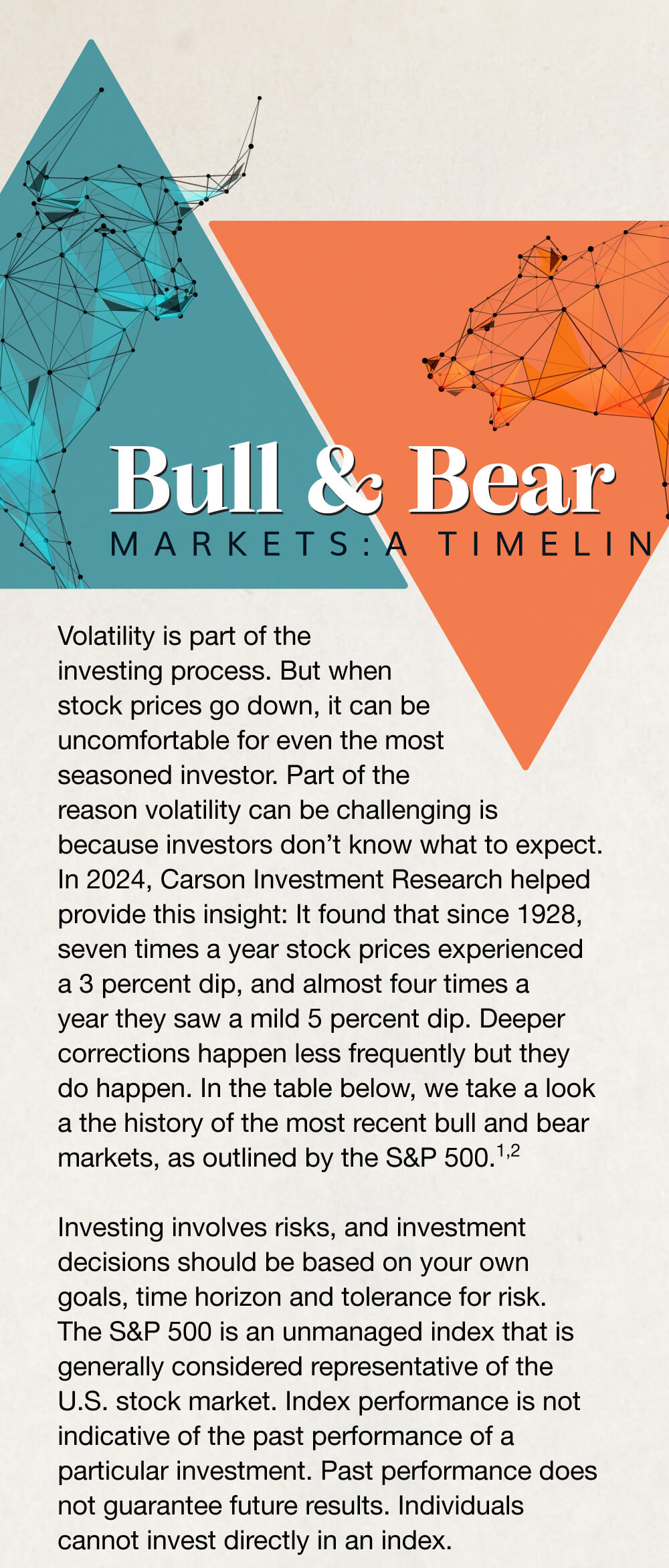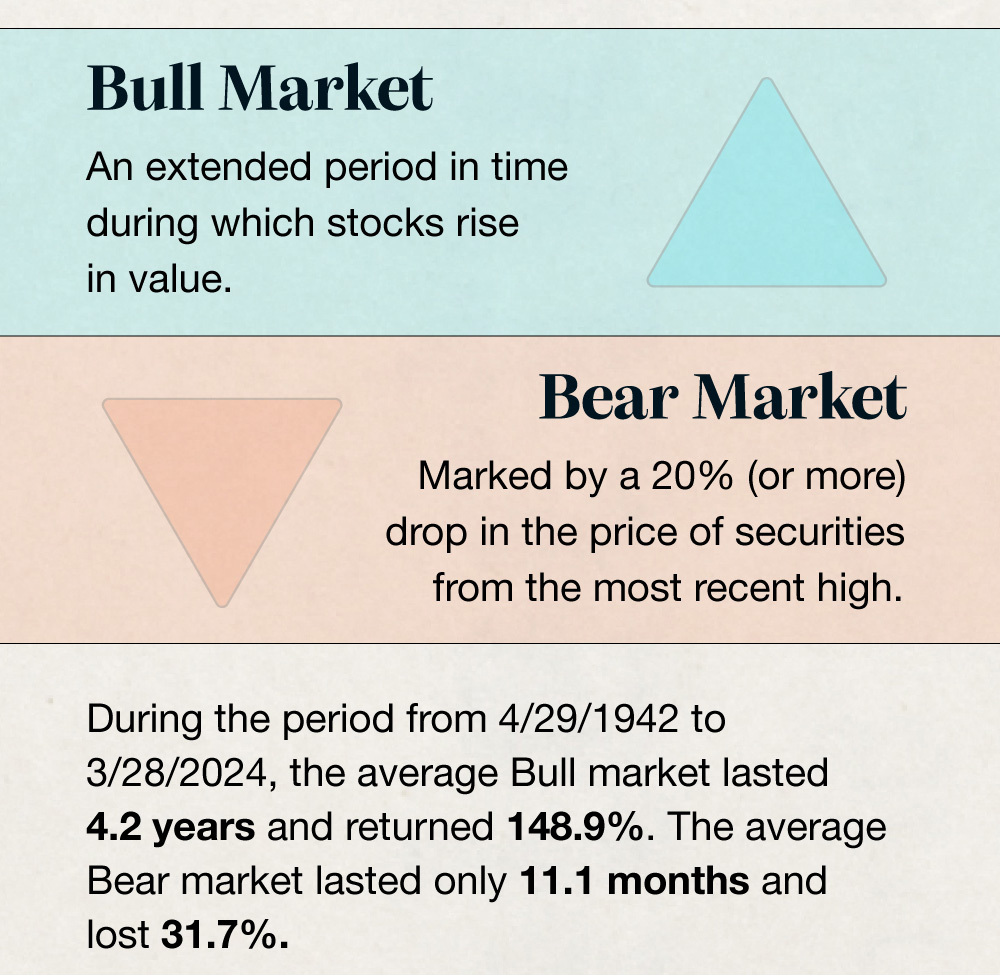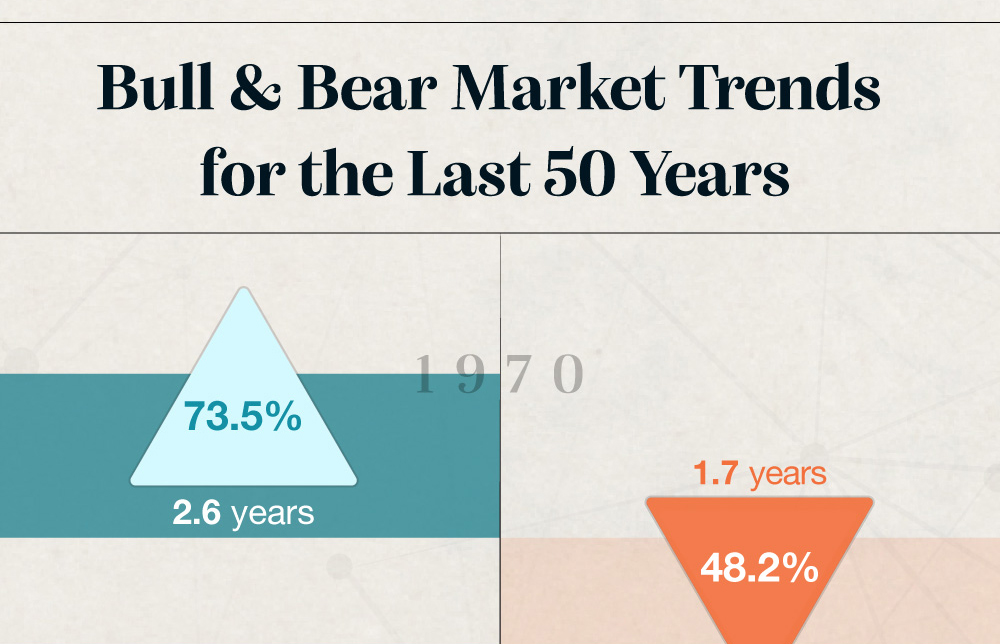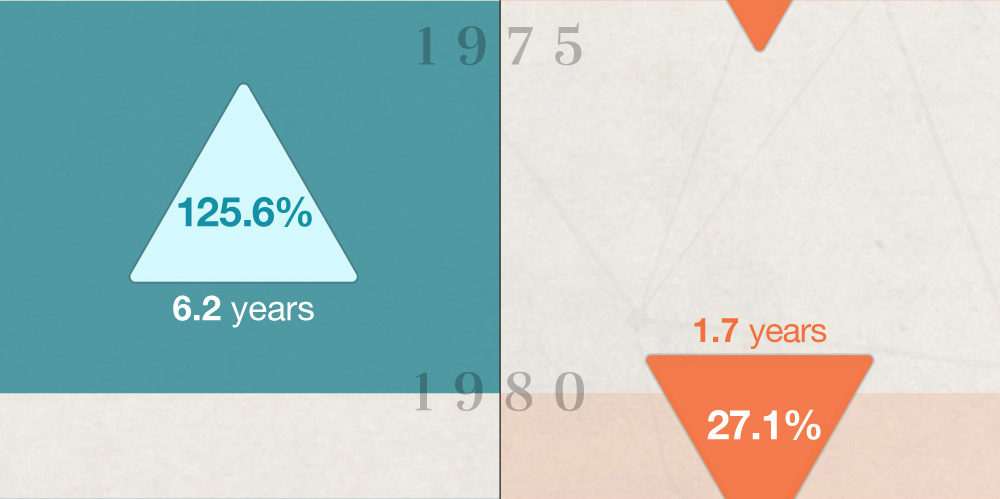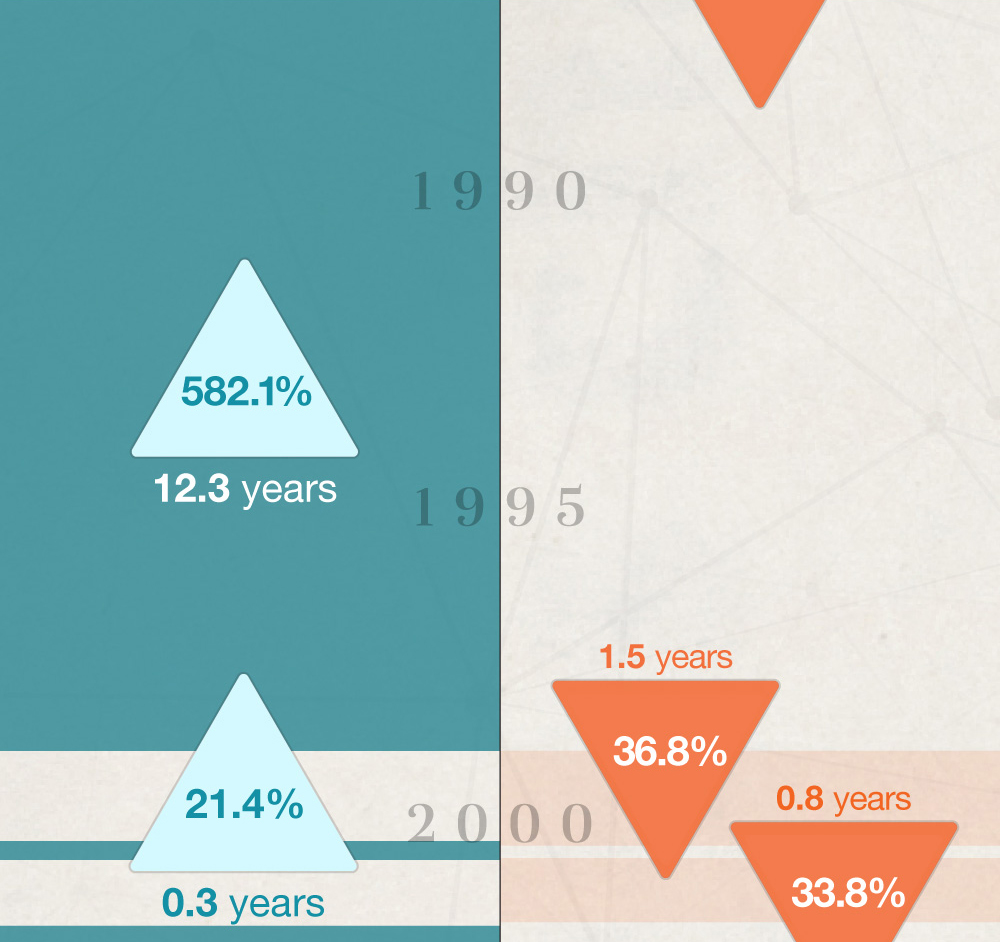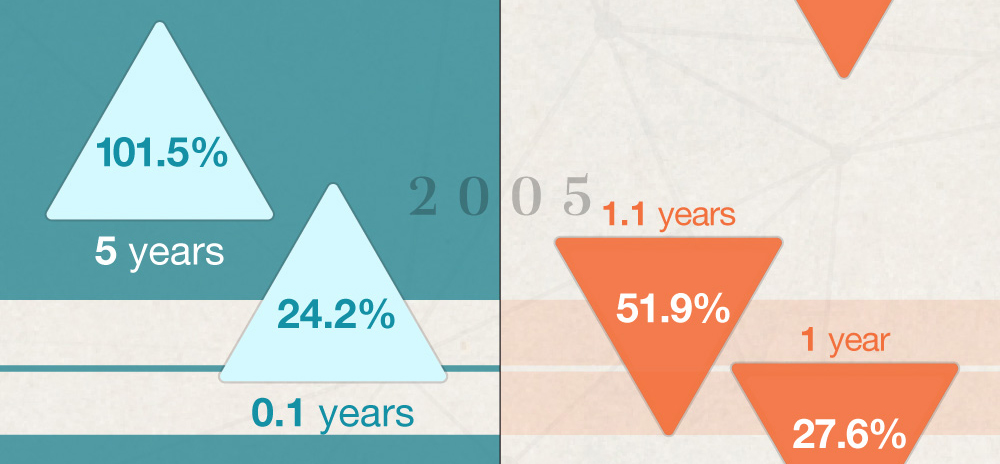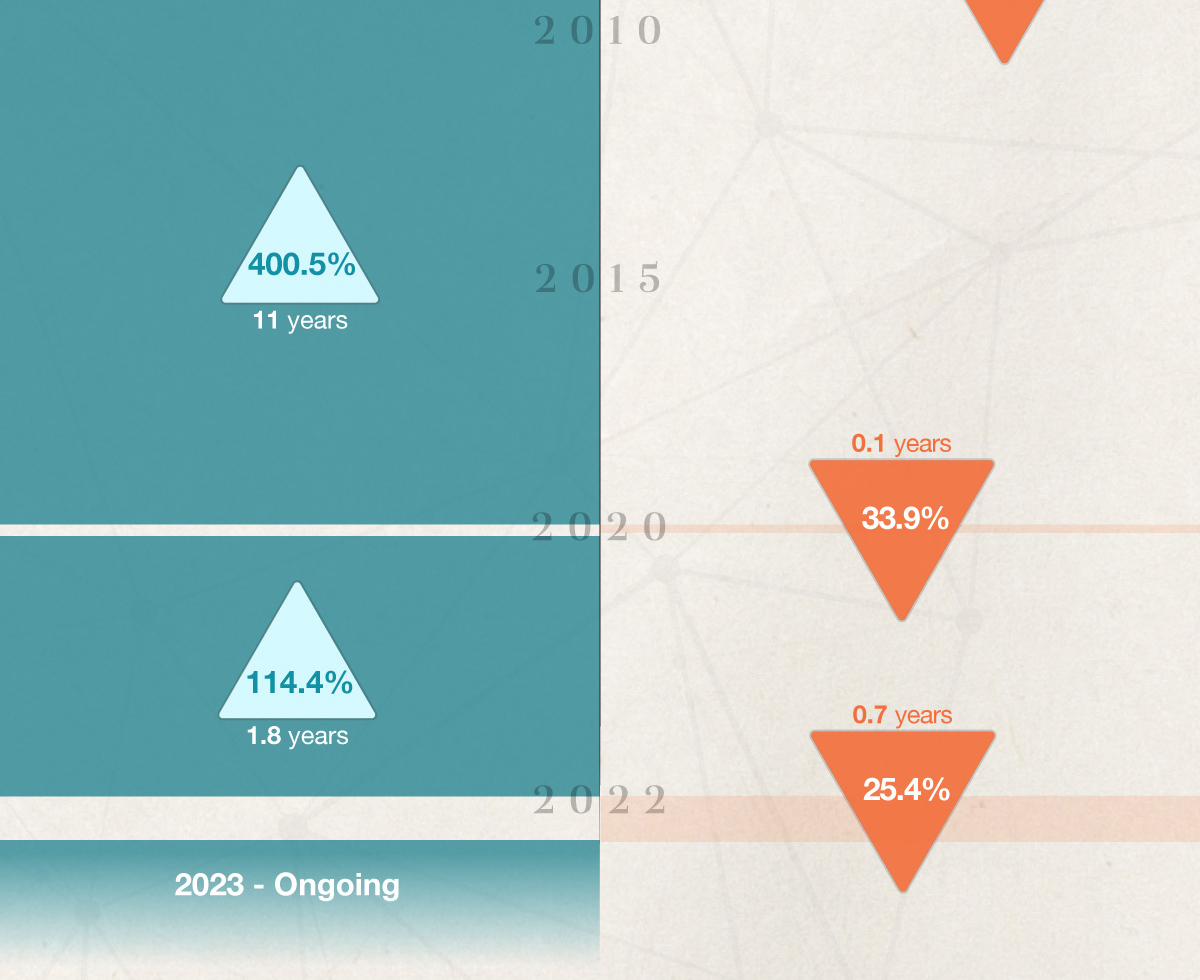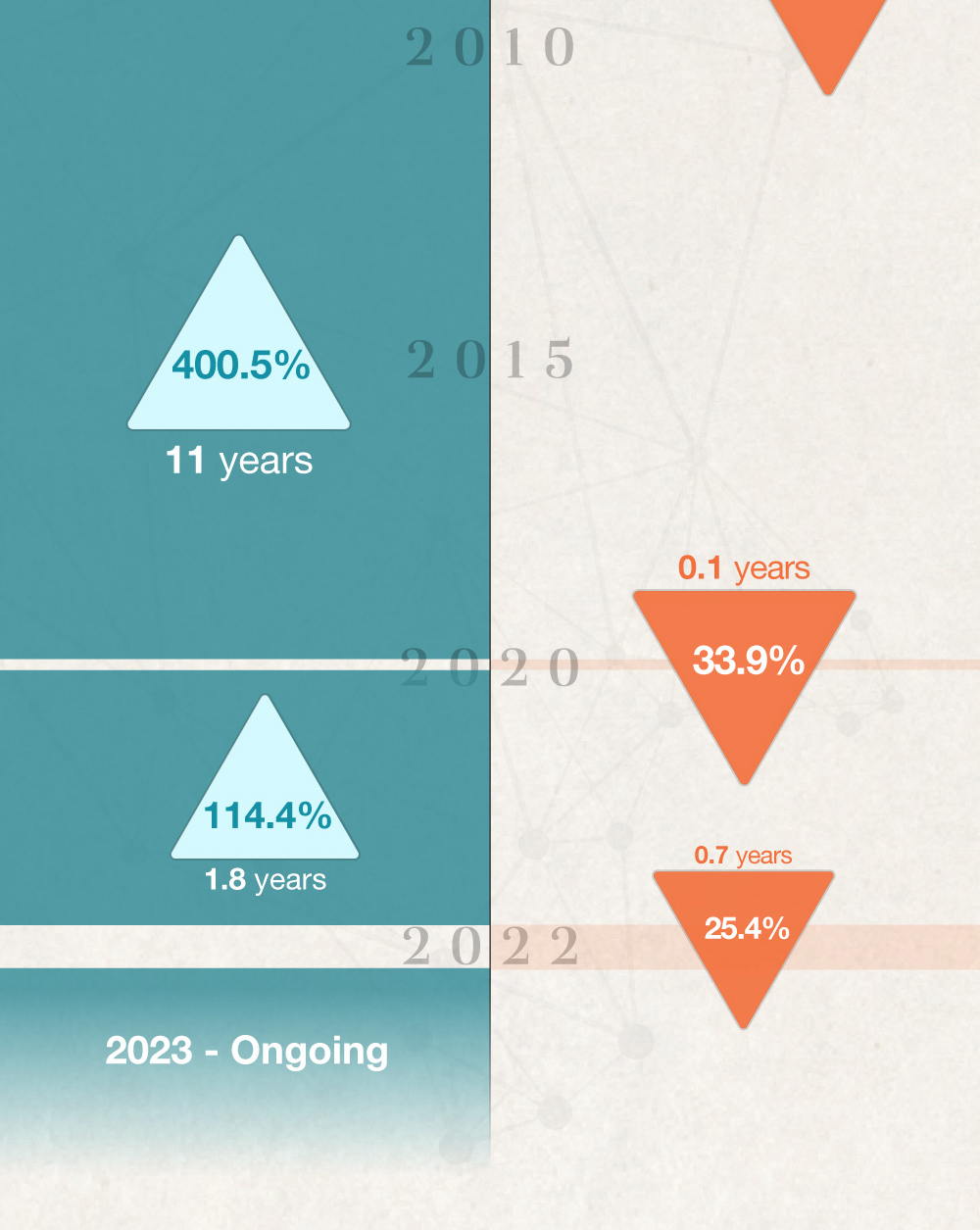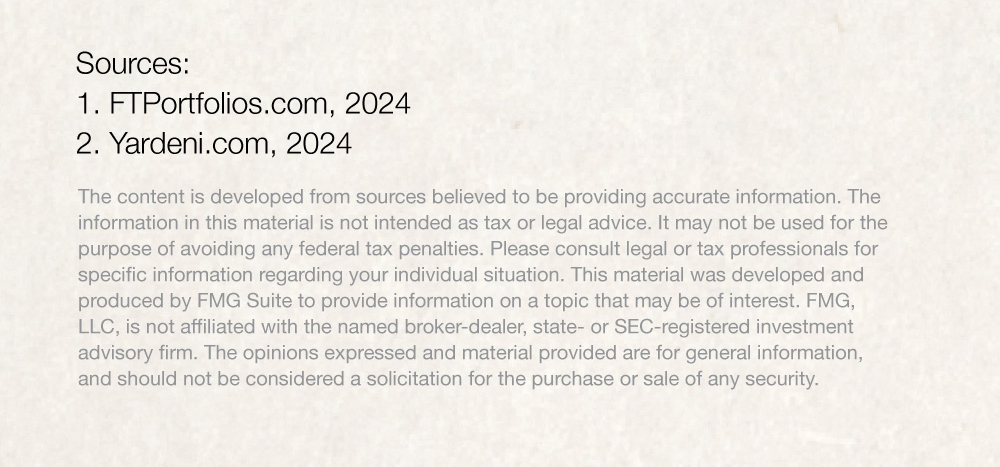 Related Content
Is succession a part of your strategic business plan? It should be.
Having your identity stolen may result in financial loss plus the cost of trying to restore your good name.
A reassurance that you can live life to its fullest, knowing your family will be financially protected when you pass away.